Germany Zenith 844 Laying Brick Machine in Namibia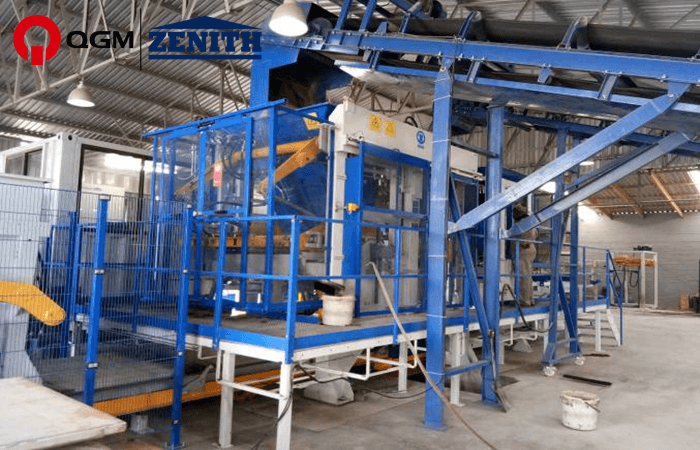 Nambrick has been in paving stone business for more than 15 years, starting from small manual machine to QGM ZN1000C automatic block machine semi-automatic production line and now Germany Zenith fully automatic multi-layer machine 844.
Today, Nambrick is a leading and major player in the Namibia Costal cities focus on providing top quality paving products for various construction projects like Walvis Bay, Dune Mall and other civil engineering construction. Their 40 MPA and 50MPA strength interlocking paving has been well found and supplied to swakopmund, walvis Bay and as far as to Windhoek, enjoy national wide reputation.
As what Gary says, due to the satisfaction of QGM ZN1000C and its high quality paving products produced, it makes our factory running 16 hours per day, 7 days per week to meet the demands. Because of reliability, durability, big production capacity, 0utstanding quality paving stone products, Pallet Free and less labour needed, Nambrick finally chose Germany Zenith 844sc block machine for their production expansion.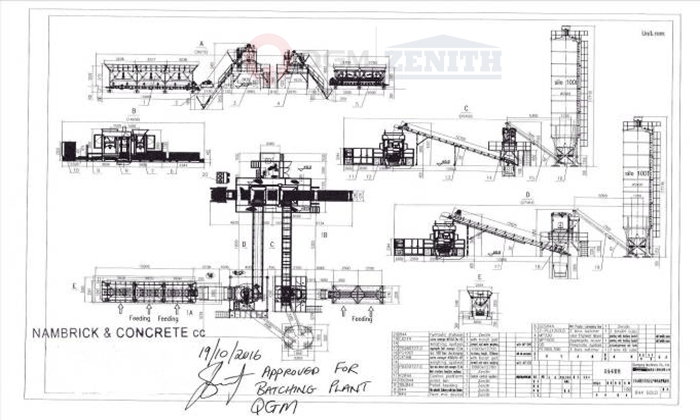 (ZENITH 844 PLANT LAYOUT)
QGM Planetary Mixer both for raw material and face material.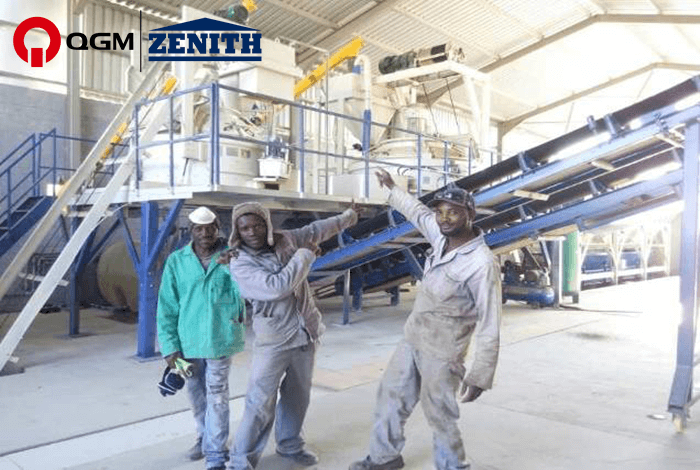 Belt conveyer for conveying materials.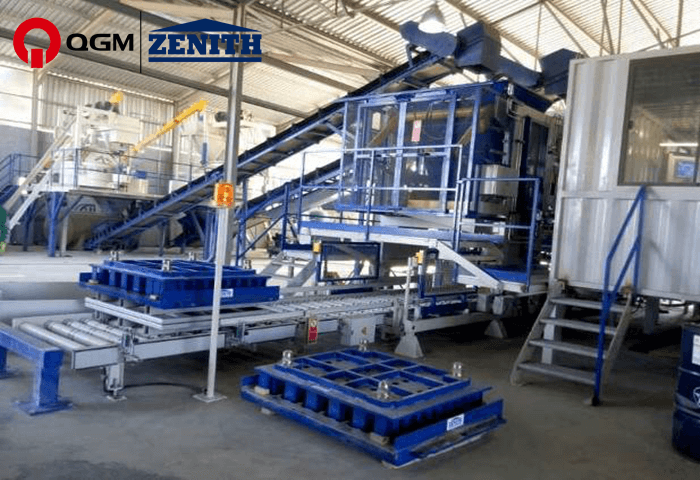 10 layers of 60mm paving blocks or 8 layers of 80mm paving blocks.pavers come out 3 cubes and taken by forklift to curing area.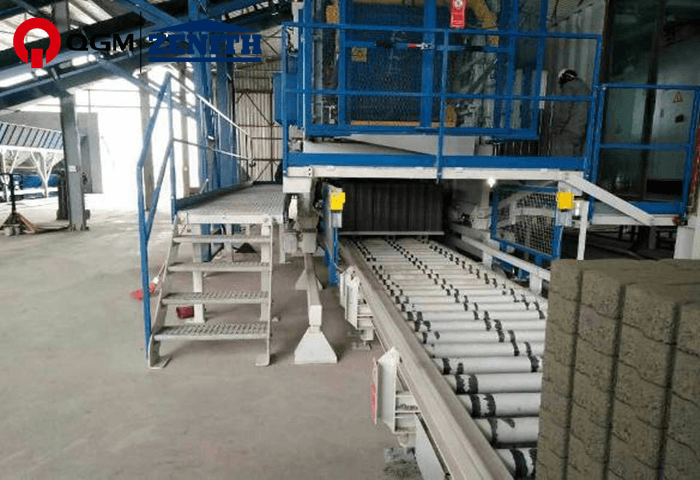 Model 844 brick machine is a fully automatic, stationary multilayer machine. The result of decades of research using the most modern technology. Performance at high level with simple handling and very low maintenance. The innovative Touch-Operator-Panel, using a revolutionary visualized menu navigation, allows easy and self-explanatory operation of all machine functions. Designed for products ranging from 50 mm to 500 mm.
With model 844 pavers are produced as easy as curbstones or landscaping products. Using modular components, the production sequence can be fully automated to final cubes – ready for transport. Storage systems with robot for curing are the perfect answer. In addition, consolidating stations are available to match shipping requirements. Step by step, the manufacturing system can be expanded to a fully automatic production line. When production is focussed on paving stones, model 844 is far superior to single pallet plants concerning the price-performance ratio, duration of installation and simplified handling. The ZENITH team will provide full assistance during an early stage to ensure your success, based on fifty years of experience. ZENITH – partner to the best.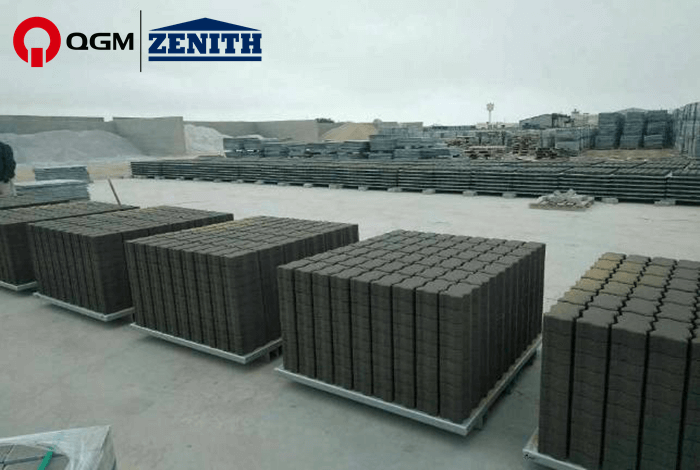 (FINISHED PRODUCT)