QGM QT10 Brick Making Machine in Senegal Dakar
For China Road and Bridge Corporation (CRBC) Dakar BRT (Bus Rapid Transit) project
The Dakar BRT project is located in Dakar, the capital of Senegal, with a total length of 18.3 kilometers. There are 23 closed bus stations on the whole line, three of which are hub interchange stations. After the completion of the project, it is expected that the average daily passenger capacity will reach 300,000, and the travel time of the whole line will be reduced from 90 minutes to 45 minutes. The comfort, safety and standardization of urban traffic will be significantly improved.

According to the construction requirements of the BRT project, a large number of pavers and curbstones need to be laid. The project contractor, China Road and Bridge Corporation (CRBC), has been cooperating with QGM's projects in China and around the world. This time it is no surprise that QGM QT10 Brick Machine was selected for the production of related curbstones and pavers.

Batcher:Three bins for three types of aggregates, each bin is 4 cubic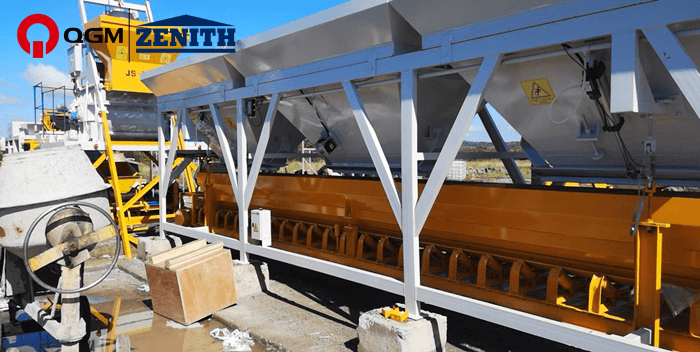 JS750 Twin-shaft Mixer:Automatic Cement Weighing System,connecting with the cement silo by one SICOMA Screw Conveyor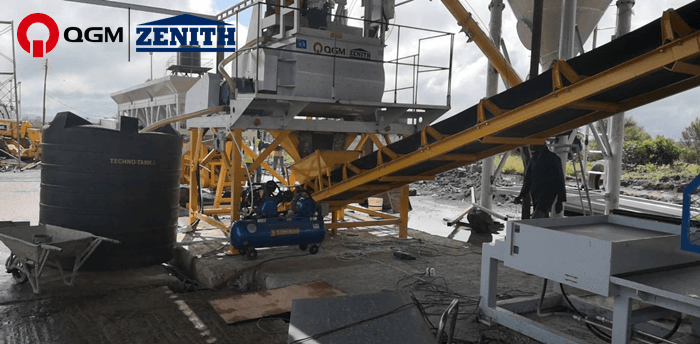 QT10 Automatic Block Machine:with facemix device, to produce pavers with color surface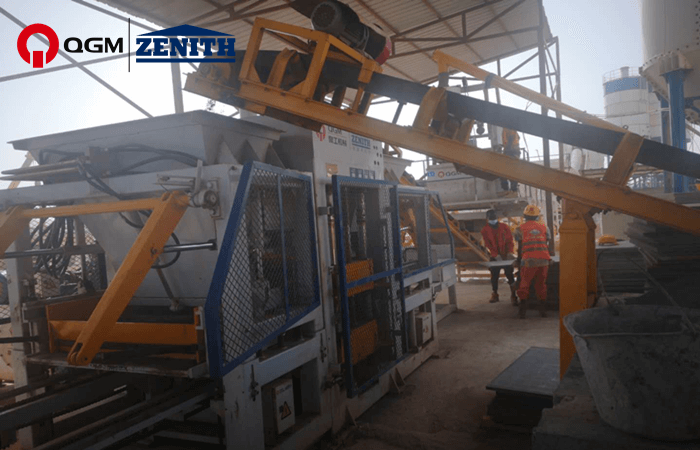 Two cabinets, with SIEMENS PLC, Touch Screen, Frequency Converter & Contactors, to guarantee quality & also spares available locally (in case).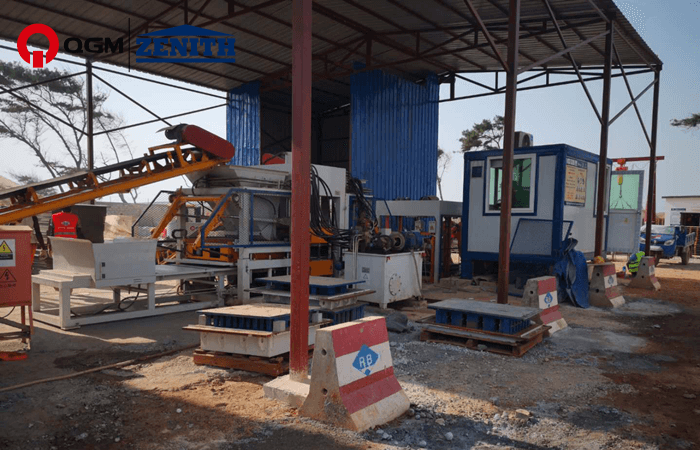 QGM QT10 brick making machines are used to produce high-density paving blocks, hollow blocks & solid blocks etc..