Euro Standrad Brick Making Machine Block Maker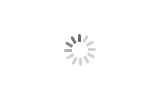 Euro Standrad Brick Making Machine Block Maker
QGM ZENITH

China

45-90 days
Brand Model NO.:ZN900CG
ZN900CG is a model of European standard brick machine,which means totally strict accordance with German production technology and craftsmanship and manufactured in China. It has the characteristics of high performance, high configuration and high production. Almost all the concrete production such as paver and permeable block in the market could be mass production.
ZN900CG brick making machine are produced in China, strictly accordingly to German technology and craftsmanship. Compared with other brand of block machines, ZN900CG brick machines have more stable performance, higher production efficiency and lower failure rate. In terms of performance, efficiency, energy-saving, environmental protection, etc., it is far ahead of other block machines in the market.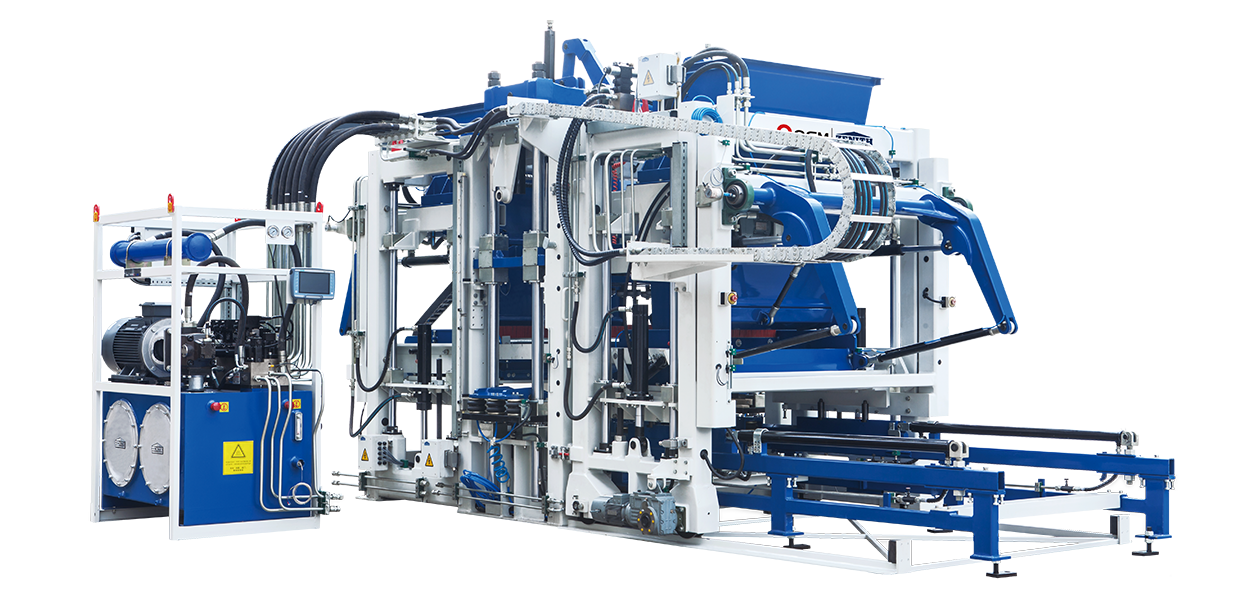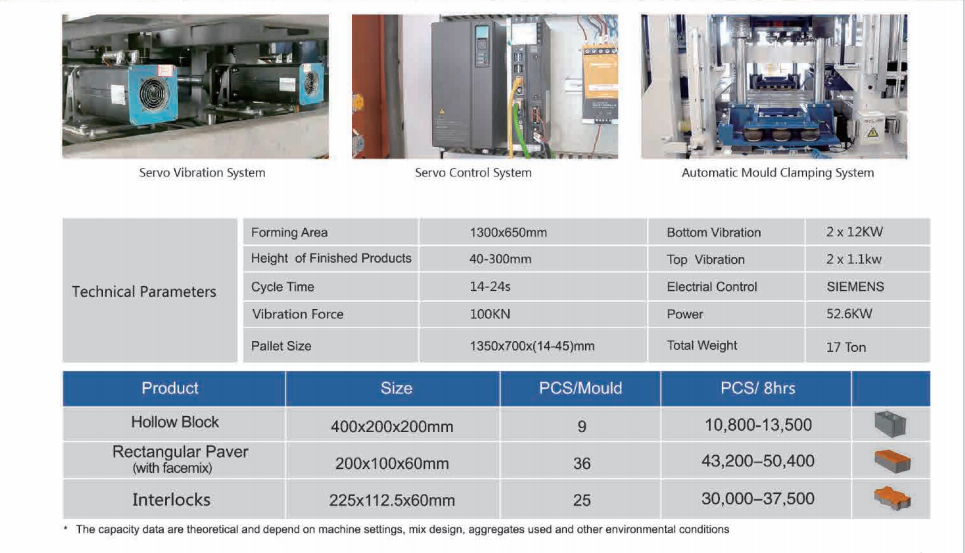 Technical Parameters
| | |
| --- | --- |
| Maximum forming area | 1,300×650mm |
| Block height | 40-300mm |
| Cycle time | 14~24S (depending on block type) |
| Two-axis servo vibration force | 100KN |
| Pallet size | 1,350×700×(14-35)mm |
| Servo motor | 2×12KW/Set |
| Tamper head vibration | 2×1.1KW |
| Control system | SIEMENS |
| Total power | 52.6KW |
| Total weight | 17T(including facemix device & mould) |
| Machine size | 6,300×2,800×3,500mm |
Technology Advantage of ZN900CG Cement Bricks Machine :

1. Servo vibration system
The machine is equipped with the newly developed servovibration system, which has a dense and high-excitedvibration force, thus ensuring production in an efficientway, especially for large products and high-quality products, which need to be produced by pre-vibration andtransitional vibration, can achieve a really nice effect.
Advantages of Servo Vibration(2x12KW):
(1) Servo vibration can ensure the two motors are in a synchronized state, which can guarantee the vertical output of compaction force. Also avoid the shear stress damage of the horizontal compaction force to the concrete block machine and prolong the block machine lifespan.
(2) The speed of the servo vibration motor can reach more than 4000 rpm, which can provide bigger compaction force & the block quality would be greatly improved.
(3) The starting time of servo motor is less, completed within 50ms, which can help to shorten each cycle time by 1.5-2s & improve the production capacity to a certain extent.
(4) Servo vibration can effectively reduce energy consumption by 15% & braking effect is better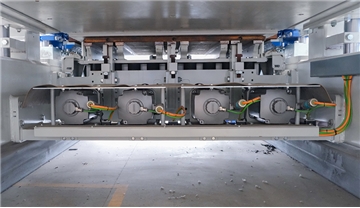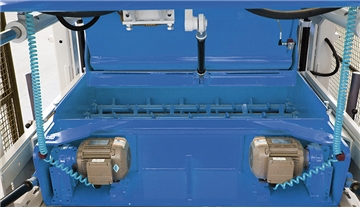 2. Compulsory feeding
The feeding system is applied with the Germany patenteddesign, which is suitable for the use of construction wasteand other special aggregates. what's more, the discharging gate is controlled by sEw motor. The feedingframe, bottom plate & mixing blades are made of high-duty sweden HARDOx steel, which strengthen thesealing performance and prevent the material leakage toguarantee the long service life, feeding uniform for theimproved product quality.
3. SIEMENS frequency conversional control
SIEMENS Frequency conversional technology was re-innovated and improved by Germany R&D center. Themain machine vibration adopts low frequency standby,high frequency operation, which improve the runningspeed and product quality. At the same time, it reducesthe impact on the mechanical parts and the motor, prolongs the life of the machine and the motor,and savesabout 20%-30% of electricity compared with the traditional motor operation control.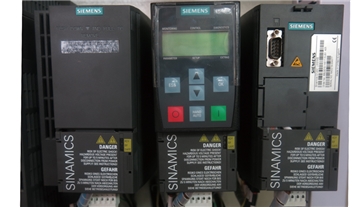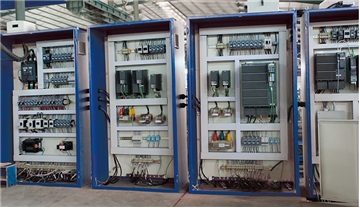 4. Fully-automatic control
Perfectly combine the automation technology and systemfrom Germany.The automatic control is of easy operation,low failure ratio and high reliability.At the same time, ithas the functions of product formula management andoperation data collection.
5. High-efficient hydraulic system
The hydraulic pump & valve are from international brand,which adopt high dynamic proportional valve and constantoutput pump to adjust the speed & pressure, with thefeatures of high-stability, high efficiency and energy-saving.