Automatic Fly Ash Brick Making Machine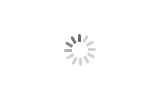 Automatic Fly Ash Brick Making Machine
QGM ZENITH

Design By German & Made-in China

30-60 days
Brand Model NO.:ZN1500C
ZN1500C is a model of European standard brick machine, which means totally strict accordance with German production technology and craftsmanship and manufactured in China. It integrates various functions and can produce standard concrete products such as paver, curbstone and solid brick on a large scale.
ZN1500C brick machine adopts German technology, the leading technology for block machine in the world. German technology is known for its rigor and simplicity, paying more attention to the overall performance, efficiency, and machine quality.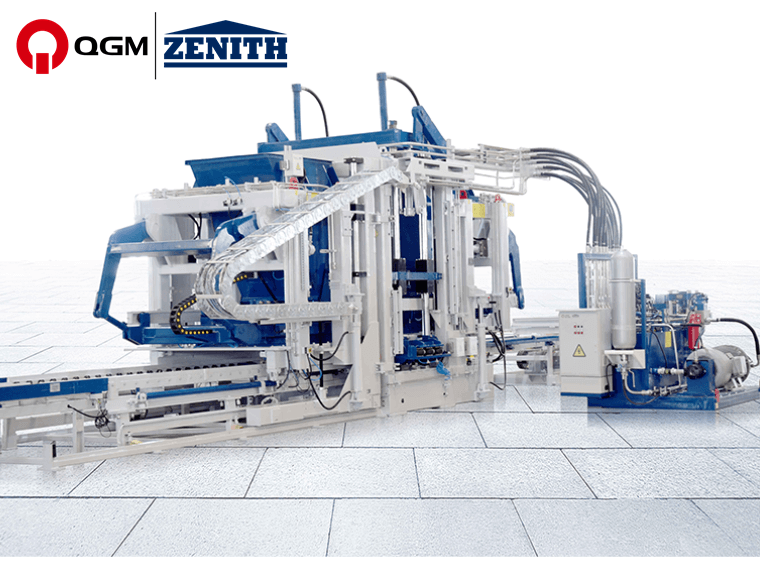 ZN1500C Fly Ash Brick Making Machine are produced in China, strictly accordingly to German technology and craftsmanship. Compared with other brand of block machines,
ZN1500C concrete brick making machine have more stable performance, higher production efficiency and lower failure rate. In terms of performance, efficiency, energy-saving, environmental protection, etc., it is far ahead of other block machines in the market.
Technical Parameters
Specification
ZN1500C
ZN1800C
Maximum forming area
1300×1050mm
1300×1300mm
Block height
50-500mm
50-500mm
Cycle time
20~25s (Depending on block type)
20~25s (Depending on block type)
Vibration force
160KN
200KN
Pallet size
1,350×1,100\1,200×(14-50) mm
1,400×1,400mm
Production per mould
390×190×190mm(15pcs/mould)
390×190×190mm(18pcs/mould)
Bottom vibration
4×7.5KW(SIEMENS)
4×7.5KW(SIEMENS)
Tamper head vibration
2×1.1KW
2×1.1KW
Control system
SIEMENS
SIEMENS
Total power
111.3KW
About 120KW
Total weight
18.3T(without facemix device)
19.5T(without facemix device)
25.2T(with facemix device)
27.5T(with facemix device)
Machine size
10,920×3,250×4,485mm
11,600×3,250×4,500 mm
QGM ZN1500C Automatic Block Making Machine with Five Core advantages:

1.Frequency conversional technology & control
Reduce the motor starting current and soft start function control, prolong the life of the motor. Main vibration adopt low frequency standby, high frequency operation, improve the speed of operation and product quality. Reduce mechanical accessory and motor damage, prolong the life of the motor and mechanical.The frequency conveter saving about 20%-40% power than the traditional conveter. Frequency braking system timely consumption excessive power generated during the operation , make the motor stop smoothly.
2.Germany Siemens PLC control system, Siemens touchscreen, Germany
Easy operation,low failure ratio, machine running stability and high reliability.Use the most-advanced industrial internet technology, realize remote trouble-shooting & maintenance. PLC and touchscreen use the PROFINET internet together, convenient for system diagnosis and WEB expansion. Achieve problem diagnosis and alarm system constantly, convenient for machine maintenance and troubleshooting. PLC running data for permanent preservation.
3.Vibration System
Vibration table consists with dynamic table and static table. When vibration begin,dynamic table vibrate,static table remain static.The structure is designed to ensure the amplitude of the vibration table, so as to ensure the high quality of concrete products. Vibration table using HARDOX steel. Vibration mode: using the vibration table vibration + top mould vibration; vibration motor installation vibration damping device and air cooling device.
4.Feeding System
Motor use SEW motors, which control two mixing shafts. Feeding frame, bottom plate and mixing blade are made of high-duty HARDOX steel, the location of bottom plate can be adjusted.Feeding system have sealing device to prevent leakage. The door of the discharging gate is controlled by the SEW motor.
5.Hydraulic Station
Hydraulic pumps and hydraulic valves adopt international brands. Tube uses "Flange Connection" , convenient installation and maintenance. Multi-point pressure detection point, convenient detection. Digital temperature and blockage alarm function. Motor and pump connection, flange connection, good coaxial. Dynamic proportional valve and constant power pump, speed regulation, voltage regulation, energy saving.