ZN Automatic Brick Laying Machine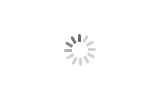 ZN Automatic Brick Laying Machine
QGM ZENITH

Design By German & Made-in China

3-6 months

10 sets per month
Brand Model NO.:ZN900C
ZN900C is a model of European standard brick machine, which means totally strict accordance with German production technology and craftsmanship and manufactured in China. It has more stable running performance, higher block making efficiency, lower failure rate and can be widely used in municipal engineering and construction engineering and garden construction.

ZN900C brick making machine fully production line, strictly accordingly to German technology and craftsmanship. Compared with other brand of block machines, ZN900C machines have more stable performance, higher production efficiency and lower failure rate. In terms of performance, efficiency, energy-saving, environmental protection, etc., it is far ahead of other block machines in the market.

ZN900C Flyash Bricks Making Machine Main features:
1) Technology:
ZN900 block machine adopts most advanced SIEMENS S7-1200 PLC control system to have high-efficient vibration for high quality and strength of concrete pavers.With Germany SIEMENS frequency conversional technology re-innovated and improved by Germany R&D center, 20%~40% power can be saved by adjusting the SIEMENS frequency convertor.
2)Vibration System:The vibration table consists of a dynamic table & static table on the strength of Germany technology, which greatly improves the vibration efficiency and guarantees high quality. In this production line, the finger car adopts frequency conversational control, then the impact and damage of blocks due to the force of inertia can be avoided. The stacker is controlled by PLC and SEW frequency motors. There are two centre positioning devices on upper and lower positions of the lifting column. The rubber pads are attached on the stacker to prevent damage on blocks.
3)Smooth surface for pavers production: Thanks to its penumatic scrapers, the pavers & kerbstone made by ZN900 enjoys very smooth surface and become competitive in the market;
4) Applied products: Hollow block, solid block, solid bricks, interlocking pavers, grass pavers, paver blocks, kerbstone, paving stones etc.(
By changing the mould, ZN900C could produce different brick types like hollow block, paver, solid block etc...)
5) Applied fields: Widely used in buildings, road pavings, plaza squares, gardens, parking area, lanscaping, city construction, petrol pump station, airport, seaport etc.