QGM Took the Gorgeous Debut of ZENITH Equipment in the BIG 5 Saudi 2022, the International Building & Construction Show
10-04-2022
Exhibition News|Quangong Machinery Company Took the Gorgeous Debut of ZENITH Equipment in the BIG 5 Saudi 2022, the International Building & Construction Show
The Big 5 Saudi Arabia 2022 was held as scheduled in Jeddah,Saudi Arabia, from March 28-31.The event brought together nearly 500 exhibitors and covered construction materials, construction machinery, construction vehicles, lifting equipment, refrigeration equipment, sanitary and ceramic equipment, etc. Emerging as one of the leading company Middle East building materials industry, QGM and ZENITH company, joining hands with the Saudi agent KICE, attended the exhibition.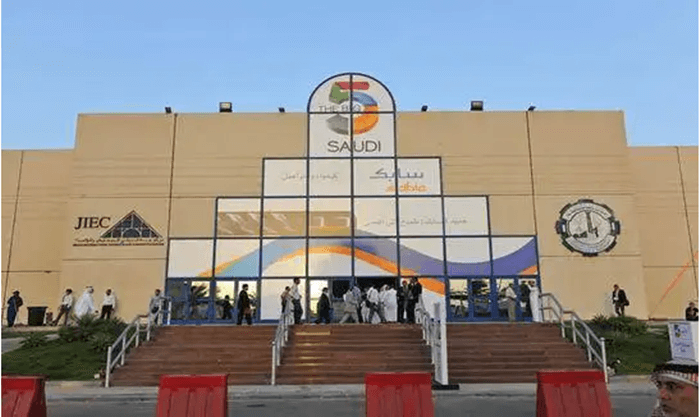 For the past decades, with enjoying good reputation, German ZENITH block machines have dominated the majority of concrete block making machine market share in Saudi Arabia or even the entire Middle East. Among these popular block machiney series, ZENITH 913 machine emerged as most sought-after product regarding concrete block making machine industry by dint of following features, like large capacity, friendly operation, easy maintenance, long service life & capability for producing higher density blocks with better compression resistance in the production process, etc. Just in Saudi Arabia alone, there are about 2,000 sets of Zenith 913 egg laying machines which are put into operation.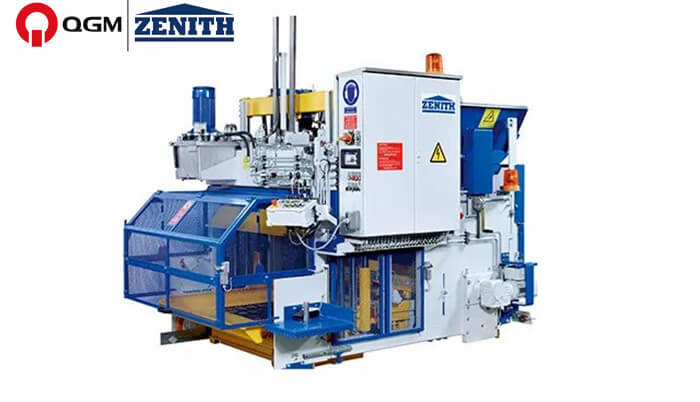 At the outdoor exhibition, countless attentions ware drew by QGM & Zenith 913 concrete block making machine and many exhibitors were glued to the booth by the allurement of Zenith block machine, which testified by the fact that several regular customers came all the way from Oman to seek for further cooperation with Zenith. They are loyal fans of Zenith machine, having 4 sets Zenith 913 block machines & the first one among them dating back over 10 years. The combination of top-notch machine performance and thoughtful after-sales service is the splendid point where the customer was most complimentary about the Zenith pallet-free block machine. Considering that, the regular customer expected to purchase Zenith block machine to go through paver making business.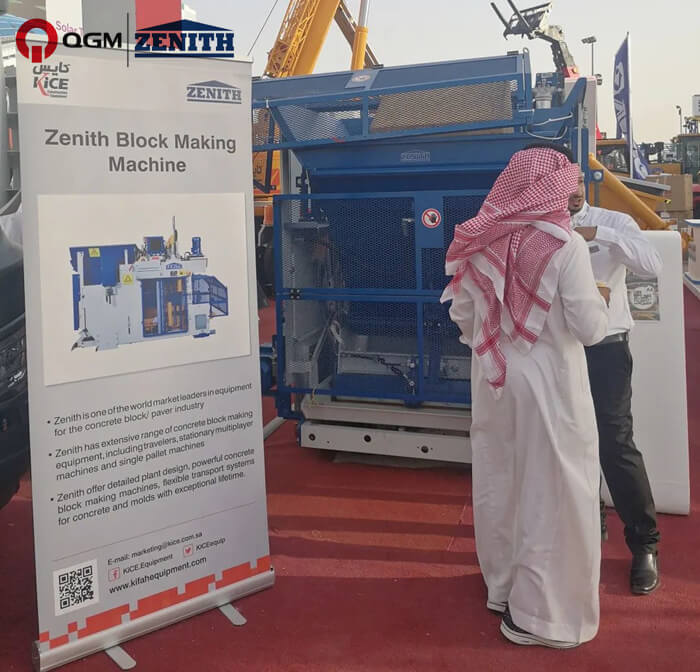 Within the duration of exhibition, numerous equipment manufacturers, distributors as well as agents show their presence, extending the opportunity to further communication and establish sound long-term cooperation relationships as results of showing clear purchasing intention.
The Saudi Arabia construction market brims with promising prospect and vitality with boasting several ongoing big projects, such as Riyadh Future City, King Salman Park and BTR. We are, working together with KICE agent, committed to provide the best what we can offer to service customer and dedicated to share our own efforts to build up the construction of a better city and accomplish Saudi Arabia's 2030 bright vision with adhering to the continuance of strengthening cooperation between local Saudi companies.