Zenith 940sc Pallet-Free Block Cement Machine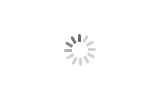 Zenith 940sc Pallet-Free Block Cement Machine
Zenith

Germany

45-90 days

1 sets per month
Model No.:Zenith 940sc
All-round & Highly-Efficient Production
1.Highly-efficient Vibration
2.High efficiency hydraulic system
3.Frequency Conversion Control & Energy-saving
4.Fully-automatic Control-Siemens System
5.Compulsory Feeding
6.Intelligent Cloud System
Zenith 940 is one of the most advanced block machine in the world, fully automatic mobile multilayer production. It integrates various functions and can mass production for almost all concrete products, such as hollow block,solid bricks, paver/interlock & curbstone in the market.
Universal High-efficiency Production Equipment

Fully automatic mobile multi-layer production equipment-Zenith 940, It is one of the most advanced equipment of its kind in the world. It integrates multiple functions and can produce almost all concrete products such as hollow blocks, interlock, curbstone and permeable bricks used in the market on a large scale. It is the most competitive star product with high productivity, high efficiency and low failure rate.
The ZENITH 940 blocks making machine can be used as an universal machine as well as special machine for nonstandard products and for completing single pallet plants to allow production of niche products. With the application of a ZENITH 940 you will always make the right choice. Concrete cable ducts, manholes, prefabricated elements and even high products up to 1,000 mm used for landscaping design can be manufactured with this machine matching Highest quality aspects and allowing very economical production. Segmental units such as pavers with face mix or hollow blocks as well as insulating blocks can be made in multilayer production. The single product layers are protected and separated by a layer of dry sand or, alternatively, a plastic foil.

The multilayer production offers a great advantage. The ready product cube only needs to be cured and packaged. Many intermediate transports are saved.
The well known ZENITH quality and safety features stand for low maintenance and uninterrupted productions process. Optimized quality control and simple control systems guarantee easy performance at top level.
Features:

(1) The self-explanatory, menu-driven Touch Panel makes the machine operation very easy. The production parameters for different mould types and production programmes are entered and saved by using the well-arranged menu masks. A quick Siemens SPS is used for internal signal processing.
(2) The large dimensioned columns and guiding bearings, supported by the synchronization of movements via chain and lever shaft, guarantee a safe and precise guiding of mould and tamper head. Digital path measuring via linear encoder is optionally available.
(3) Main movements of the machine (moving of vibrating table, mould and tamper head lift and moving of feed drawer) are driven by hydraulic cylinders, developed by ZENITH, and are activated via proportional valves. The products can be put down during demoulding with controlled descending speed.
(4) The main tamper head can be equipped with a hydraulically operated quick change device for fast mould change. For curbstones produced crosswise to the filling direction, the machine can optionally be equipped with a rotating tamper head device for easy cleaning of tamper head swords by using the feed drawer brushes.
(5) To increase the machine's capacity, it can be outfitted with the optional "Speed & Comfort" package. This package includes controls and hydraulics with higher performance, digital path measuring system for all main movement axes, tamper head quick change device and a back concrete feed drawer with hydraulically operated grate.
(6) When working without face mix unit, the machine can be equipped with a polystyrene core insertion device for production of insulation blocks or with a rotating brush for sweeping of block surfaces.
Technical Parameters
Characteristic
Base-mix hopper (forklift hopper loading)
1200L
Base-mix hopper (Fly bucket loading)
2000L
Face-mix hopper (forklift hopper loading)
800L
Face-mix hopper (Fly bucket loading)
2000L
Max. loading height of loading truck
2800mm
Forming area
Max. forming area
1,240*1,000mm
Max. forming width (ground production)
1,240mm
Product height
Multilayer production
Min. height of product (produced on pallet) 
50 mm
Max. height
250 mm
Max. stacking height (pallet + first layer product height)
640 mm
Low Production (production on pallet)
Max. height
600 mm
Low Production (production on the floor)
Max. height
650 mm
Directly produced on the floor
Max. height
1,000 mm
Min. height
250 mm
Layout