Paver Stone Moulds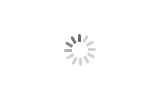 Paver Stone Moulds
QGM ZENITH

China / Austria

30-60 days

1 set per month
QGM payer mould adopts carbunizing treatment., mould framies and pressure plates are hardened 60-63HRC, and the mirnimuim hardening depth is 1.2m.According to customers' requests, the mould can be designed and manufactured by welding or modular thread locking..

Mould design
1. QGM utilizes advanced welding and processing technologies.
2. Material: high quality, wear-resistant steel.
3. The clearance between tamper shoes is 0.2-0.5mm.
4. No need for fixing.
5. Tolerance of the groove mold box is less than 0.3mm.
6. This paver brick mould is applicable for the manufacturing of paver bricks in a variety of contours and geometries.
7. The tamper shoes can be easily replaced.
8. This paver brick mold features a strong., durable and advanced design.
9. The mold can be changed for customers.
10. The quick-wear parts can be replaced easily.
11. The mold frame is equipped with a hydraulic device and the frame board can be folded if needed.
To ensure the mould durability, Zenith molds undergo the following treatments:
Carburizing treatment (62-68HRC)
Nitriding treatment(62-68HRC)

In consultation with our customers, our moulds are manufactured in welded or modular screw type designs.