Concrete Brick Mold for Hollow Block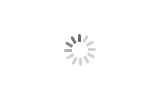 Concrete Brick Mold for Hollow Block
QGM ZENITH

China / Austria

30-60 days

1 set per month
High quality wear resistant steel
Robust and proven design
Optimal exploitation of the mould
Optional withdraw sheet design
Cost-effective production
Traditional and proven design

For superstructure moulds in various designs, ZENITH is the benchmark in terms of reliability and product diversity. It is here where our strengths and skills in both craftsmanship and modern CNC-technology have the maximum positive impact on the value of our moulds.
Mold design:
1. Materials: high quality wear-resistant steel.
2. The clearance of the tamper shoes is 0.5-0.8 mm.
3. The mold supporting plate uses a changeable threaded connection.
4. The tamper shoes can be replaced.
5. Nitrogen treatment 62-68HRC can be conducted on inner parts.