ZN 1500C Automatic Block Making Machine Shipped to Helping The Belt and Road Initiative Construct!
01-11-2021
The indissoluble bond between our company and the customer company began in 2015. As a large-scale road construction company in Gansu, the customer company introduced our company's T10 production line (the predecessor of the ZN1000C equipment) to achieve the needs of the project. For the production of standard bricks, hollow blocks and other concrete products.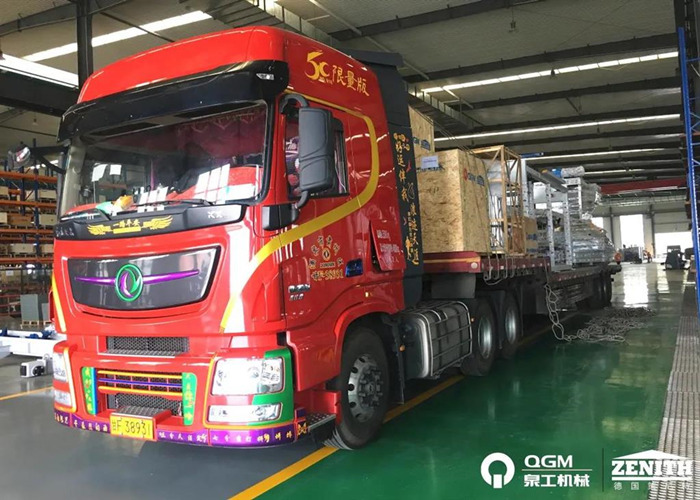 With the expansion of the customer's business, our ZN900C production line was bought again in November 2020, and the production line project was officially put into operation in May this year.
In view of the excellent cooperation experience in the past, coupled with the expanding scale of the customer's enterprise, recently, accompanied by the representative of the northwest region, the relevant leaders of the local management committee visited our company's new factory in Fujian, on our block machine equipment production, processing field visits to investigate, and again bought our ZN1500C automatic block making production line, mainly for imitation stone, permeable pavers, imitation stone curbstone and other types of concrete products production.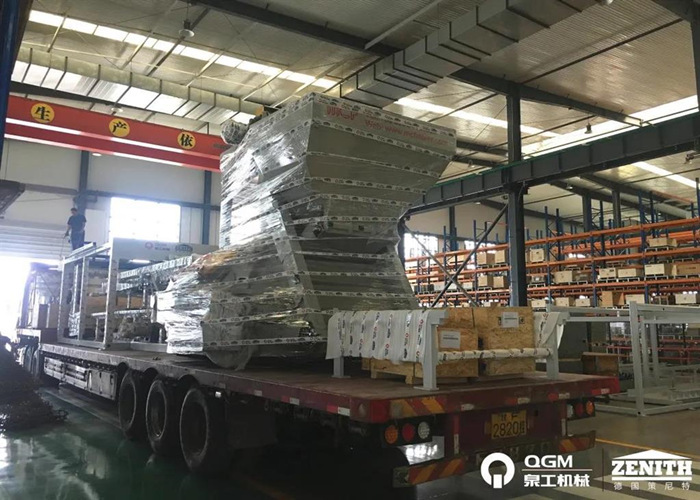 ZN1500C fully automatic block making production line is a high-end intelligent model developed by QGM. This machine is known for its rigorous, concise, and international standards. The equipment adopts the four-axis vibration table technology which invented by ZENITH. Signal feedback from the encoder controls the relative clamping angle and speed of the 4 eccentric shafts,and realizes the rapid change of the exciting force during efficient operation, realizes the high dynamic and high response vibration mode, and guarantees the brick's Under the premise of strength and overall height, the block making speed can be increased.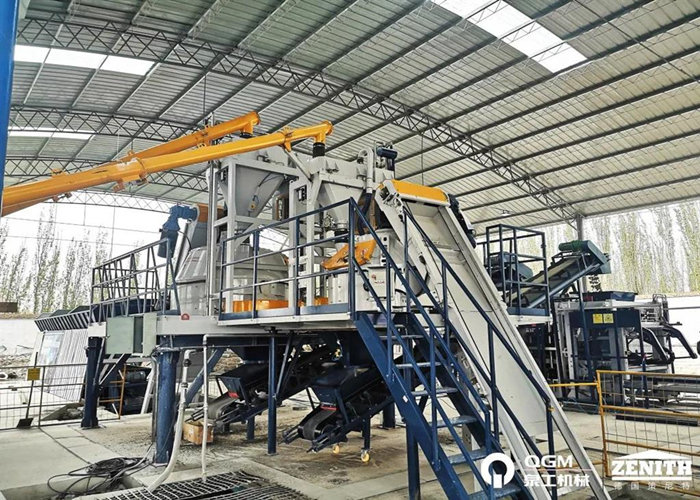 In recent years, with the continuous deepening of strategic cooperation between the "New Silk Road Economic Belt" and the "21st Century Maritime Silk Road", our company's market share in the markets along the "Belt and Road" has also continued to expand. QGM shares have a good market public praise, constantly attracting new customers, but also frequent old customers.
High quality, diverse products, and equipped with the patented QGM Intelligent Cloud Service Platform, it can provide customers with 7*24 hours of uninterrupted online services. These are the reasons why the client is attracted by QGM's strength and repeatedly chooses QGM.

Time never speaks, but it has made a brand; years never speak, but it has witnessed a journey, quality of craftsmanship, and service-oriented. In the future, we will use continuous innovation as a guarantee to contribute to the construction of the "Belt and Road"!