2xZN1000C Automatic Block Making Production Line in Surabaya
One of the biggest national-scale construction material suppliers in East Jawa, Indonesia. From sand, stone, cement to precast concrete, to paving concrete, they are able to guarantee the quality of goods and services in accordance with the standards and requirements of the customers.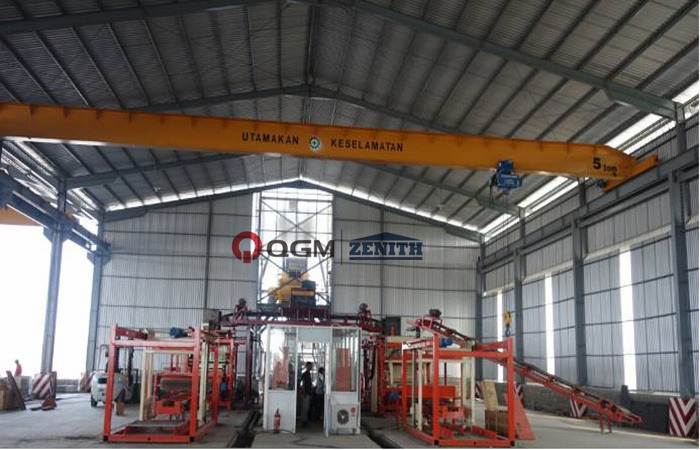 In December 2013, Mr.Alam (the CEO of PT.Calvary Abadi) decided to buy 2 sets of ZN1000C new generation block making machine from QGM after comparing with a few block machine manufacturers around the world.
With our 2xZN1000C automatic block making production line with central control system, PT. Calvary Abadi has able to produce 2,000 m² quality paving blocks per 8 hours which enhance their competitiveness in the industry.