Fence Stone Moulds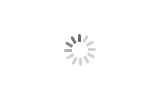 Fence Stone Moulds
QGM ZENITH

China / Austria

30-60 days
Combination of welded and milled design
High quality wear resistant steel
Shoes easily changeable
Robust and proven design
Exchange moulds feasible
Easy replacement of wearing parts
Hydraulic folding wall elements feasible
The area of fence stone moulds often involves very complex tasks, such as withdraw sheet design or other downstream production steps as e.g. gap or aging systems. Those challenges require an experienced partner in planning and execution, such as the professionals of ZENITH Formen in the planning departments and on the work floor.
MOULD DESIGN
Combination of welded and milled design
High quality wear resistant steel
Shoe clearance 0,5-0,8 mm
Shoes easily changeable
Robust and proven design
Exchange moulds feasible
Easy replacement of wearing parts
Hydraulic folding wall elements feasible
Interior parts feasible in nitrated (62-68 HRC) version

We always determine the exact mould design in close cooperation with the customer. When it comes to low stone, we might recommend the consultation of the machinery manufacturer.