Automatic Paving Block Machine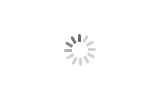 Automatic Paving Block Machine
QGM ZENITH

Design By German & Made-in China

30-60 days

1 sets per month
Brand Model NO.:ZN1200S
ZN1200S is a model of European standard machine,which means totally strict accordance with German production technology and craftsmanship and manufactured in China. With the characteristics of rapid production, high quality products and diversified production. It can easily produce high-quality paver, curbstone and garden landscape products etc.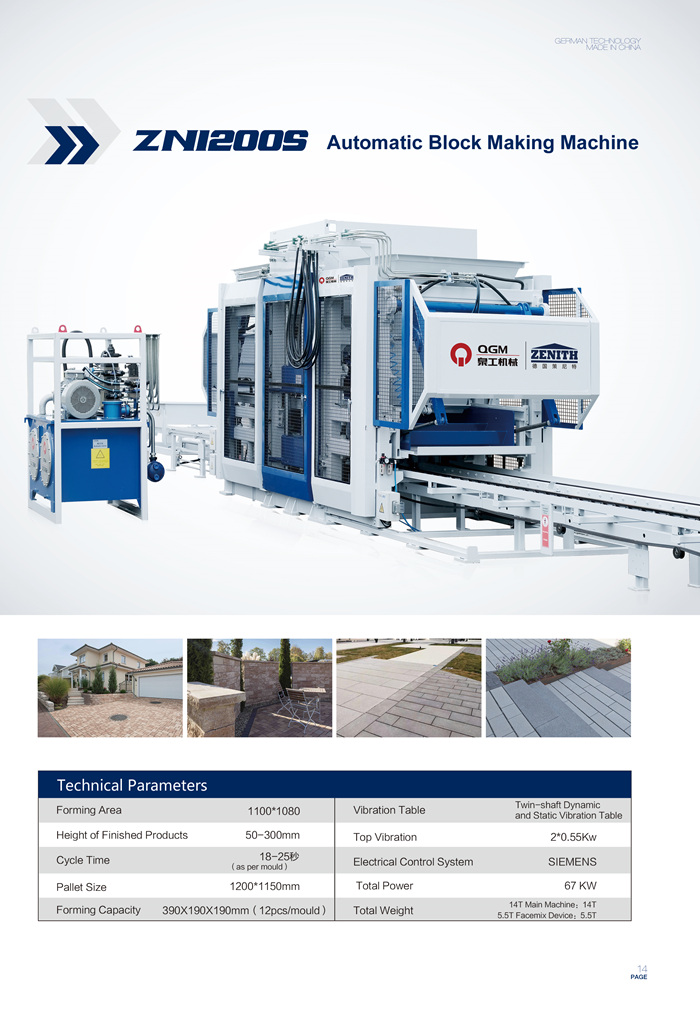 German Design - Higher Efficiency, Lower Failure Rate;Made in China - Lower Cost, Better service.
As one of the new products manufactured by QGM with Germany design in recent years, ZN1200S block cement machine has become the marketable product of the high-end concrete market in China.
Based on the customer's production requirement and also to match the big production capacity of ZN1200S, QGM adopted the Ferry Cart System for this production line, which allows the whole production can be more faster and fluently.
Technology advantages of QGM ZN1200S block molding machine:
1.Servo vibration system
The machine is equipped with the newly developed servovibration system, which has a dense and high-excitedvibration force, thus ensuring production in an efficientway, especially for large products and high-quality products, which need to be produced by pre-vibration and transitional vibration, can achieve a really nice effect.
2.High-efficient hydrulic system
The hydraulic pump & valve are from international brand,which adopt high dynamic proportional valve and constantoutput pump to adjust the speed & pressure, with the features of high-stability, high efficiency and energy-saving.
3.Fully-automatic control
Perfectly combine the automation technology and systemfrom Germany.The automatic control is of easy operation,low failure ratio and high reliability.At the same time, ithas the functions of product formula management and operation data collection.
4.SIEMENS frequency conversional control
SIEMENS Frequency conversional technology was re-innovated and improved by Germany R&D center.Themain machine vibration adopts low frequency standby,high frequency operation, which improve the running speed and product quality. At the same time, it reducesthe impact on the mechanical parts and the motor,prolongs the life of the machine and the motor, and saves about 20%-30% of electricity compared with the traditional motor operation control.
5.Compulsory feeding
The feeding system is applied with the Germany patented design, which is suitable for the use of construction wasteand other special aggregates. What's more, the discharging gate is controlled by SEW motor. The feeding frame, bottom plate & mixing blades are made of high-duty Sweden HARDOX steel, which strengthen the sealing performance and prevent the material leakage to guarantee the long service life, feeding uniform for the improved product quality.
6.Use two most-advanced industrial internet technology, with the advantages of remote control & operation, automatic trouble-shooting & maintenance.
If you're interested in our products,just send the inquires to us or pick up the phone and call us at: +86-595-8679-9299. Thanks for your attention .