QGM was invited to participate in the 5th (2021) International Exhibition of New Wall Materials, New Technologies, New Equipment
From July 21st to July 23rd, the 5th (2021) International Exhibition of New Wall Materials, New Technologies, New Equipment was grandly held in Linyi, Shandong Province.
With the theme of "Building an Efficient Communication Platform to Promote the Development of Industry Innovation", there are some leaders from national, provincial and municipal authorities, experts and scholars from universities and research institutes, and nearly 300 representatives from key enterprises of new wall materials, new technologies and supporting equipment in the industr. Hong Xinbo, who is domestic marketing manager of QGM, attended and made a speech.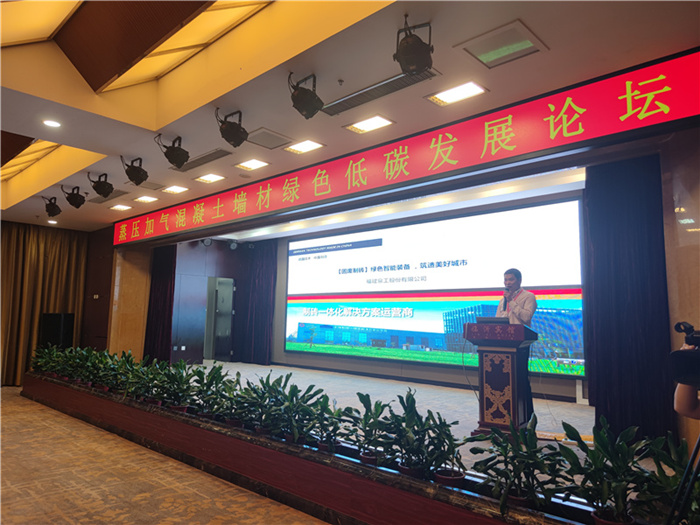 On July 20th, Delegates attend the meeting, and the next day the conference kicked off in the speeches. Leaders of various government departments, heads of associations, experts and scholars, and representatives of leading enterprises in related industries, as special guests, who shared with the participants the development trend of building materials industry under the "14th Five-Year Plan", green intellectual manufacturing and resource conservation, and other frontier topics such as green, low-carbon, high-quality and high-value development of new wall materials industry.

As an active promoter of the high-quality development of the wall material industry and a leading enterprise in the domestic block machine industry, recycled wall materials have been put on the new agenda of environmental protection in the new wall material industry; besides, livable cities are highly respected today. Hong Xinbo, domestic marketing manager of QGM, brought participants a theme report on "making bricks from solid waste" and building a beautiful city with the successful experience of our company in producing new building materials, new pavement materials and landscape decorative materials with high added value through comprehensive utilization of solid waste for 42 years.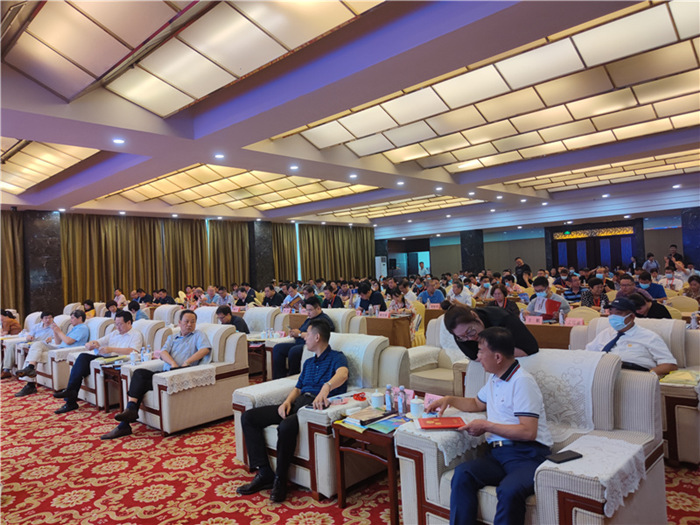 In the report, taking concrete product - PC block, a new wall material produced by our green intelligent equipment, as an example, focusing on its characteristics like high strength, durability, wear resistance, impact resistance, anti-condensation, anti-flame retardant, no fading, which are recognized and favored by municipal departments, landscape design departments and real estate that could bring different cooperation schemes for new wall materials to participants.

On July 22-23, the 5th (2021) International Exhibition of New Wall Materials, New Technologies, New Equipment and Supporting Products kicked off, and the matching activities such as promotion of scientific and technological innovation achievements, cooperation fair, symposium and investigation were held simultaneously.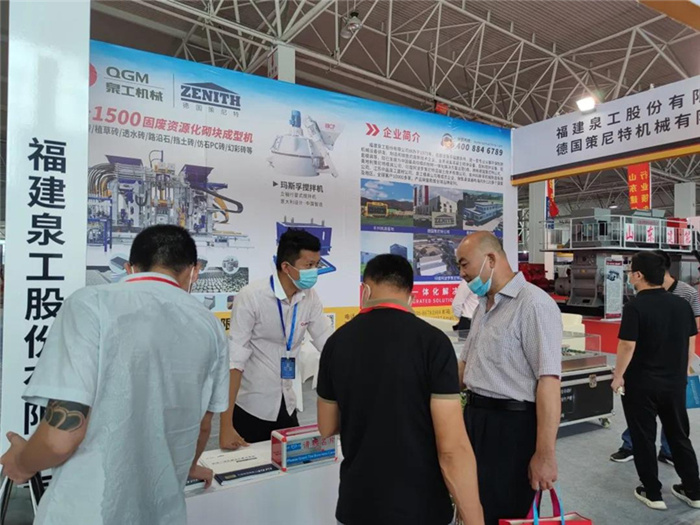 At the booth, countless participants stopped at our booth to inquire in detail about the new wall materials produced by our green intelligent equipment.


QGM adapts to the new development pattern of the times and bases itself on the new development stage with the concept of green development to actively constructs a new development pattern, who aims at achieving carbon peaking and carbon neutrality, and is committed to develop better and faster in the wall material industry.